Once upon a time there was
the Mille Miglia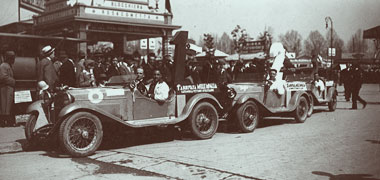 On Christmas Eve 1927, four friends decided to relaunch car racing in Italy, with a race that was to pass through towns, bringing people out on the streets and claiming the whole country's attention for two days.
That race was the Mille Miglia. It belonged to an old world.
A world made of race numbers painted manually on the cars and of drivers who made the repairs themselves with anything they had near at hand. Like Ascari, who won the 1954 edition after repairing its Lancia D24 with a rubber band taken from his outfit.
The historical Mille Miglia was run between 1927 and 1957, with 24 editions in total. It was a 1,600-km-long speed competition that warmed the hearts of Italians from Rome to Brescia and back, on roads open to the public, offering an extraordinary spectacle to the dwellers of small and large towns.
Fiat took part in all its editions, with the most diverse models, from sport cars to city cars, from the 8V to the Campagnola. The best result was reached in 1948, when two Fiat 1100 S gained the podium.
In its 30 years of life, the Mille Miglia has seen an increasing number of foreign participants, attracted by the all-Italian legend of the most amazing race in the world. Fiat, too, has contributed to its history and is now ready to bring the legend back to life, so that we may go on telling that story that begins with the words "once upon a time there was the Mille Miglia".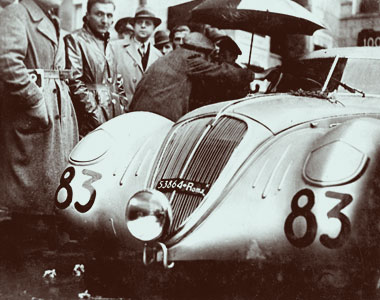 In 1977 the Mille Miglia returned triumphantly on the Italian car racing scene. Fifty years after the first edition, the Brescia-Rome-Brescia race was repeated as a regularity competition, open only to cars that had participated in one of the 24 editions of the historical Mille Miglia.
This format originally took place every two years; however, the exceptionally high number of entrants convinced the organizers to switch to annual frequency in 1987. Since then, people from all around the world have been gathering together with their vintage cars, year after year, to live an incredible two-day experience.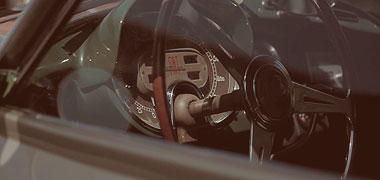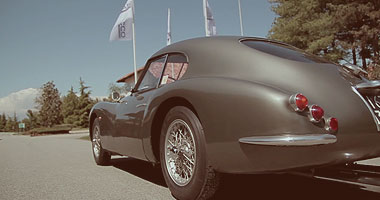 The 2012 edition will be run by 384 cars and will take start from Viale Venezia, in the center of Brescia, on Thursday, May 17. The three stages (Brescia-Ferrara, Ferrara-Rome and Rome-Brescia) will require three days, and arrival is expected in the evening of Saturday, May 19.
Fiat will participate with a one-of-a-kind car and an exceptional crew: the 8V with fiberglass body (property of the Centro Storico Fiat), driven by Chairman John Elkann and his wife Lavinia Borromeo as co-pilot and navigator. And from inside their cabin we will get an enthusiastic report on three days of the most amazing race in the world.