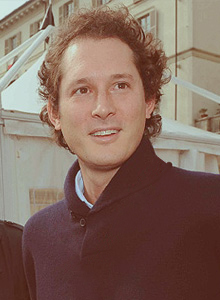 John Elkann
driver
The 2012 edition of the Mille Miglia will be the debut race for Fiat Chairman John Elkann, who for the first time will drive a vintage car in one of the most famous international car racing events.
To compete with the 8V will also be an opportunity to drive one of the most beautiful and innovative Fiat cars ever manufactured. And, what's more, it will also be an opportunity to testify in first person the worth and the technical qualities of Fiat cars of the past and of the present.
If you want to share Mr. Elkann's live impressions of the race, just follow @fiat8v on Twitter.